Fleet
Gebroeders van de Wijgaart is a family business and has been working in the inland navigation industry since 1968. In 1988, they constructed their first new built ship. Since February 2017, the Wijgaart fleet consists of 15 ships: 9 tankers, 4 dry cargo ships and 2 pusher boats. All ships in the fleet are on their way 24/7.
The tankers navigate both in the ARA (Amsterdam, Rotterdam and Antwerp) area and on the Rhine.
The two pusher boats both navigate with containers on the Rhine.
The Amazone navigates on a route from Antwerp to Düsseldorf.
The dry cargo ship Zembla navigates on a route from ARA to Köln.
The Zembla is currently our greenest dry cargo ship in inland shipping, with hybrid propulsion and catalysts.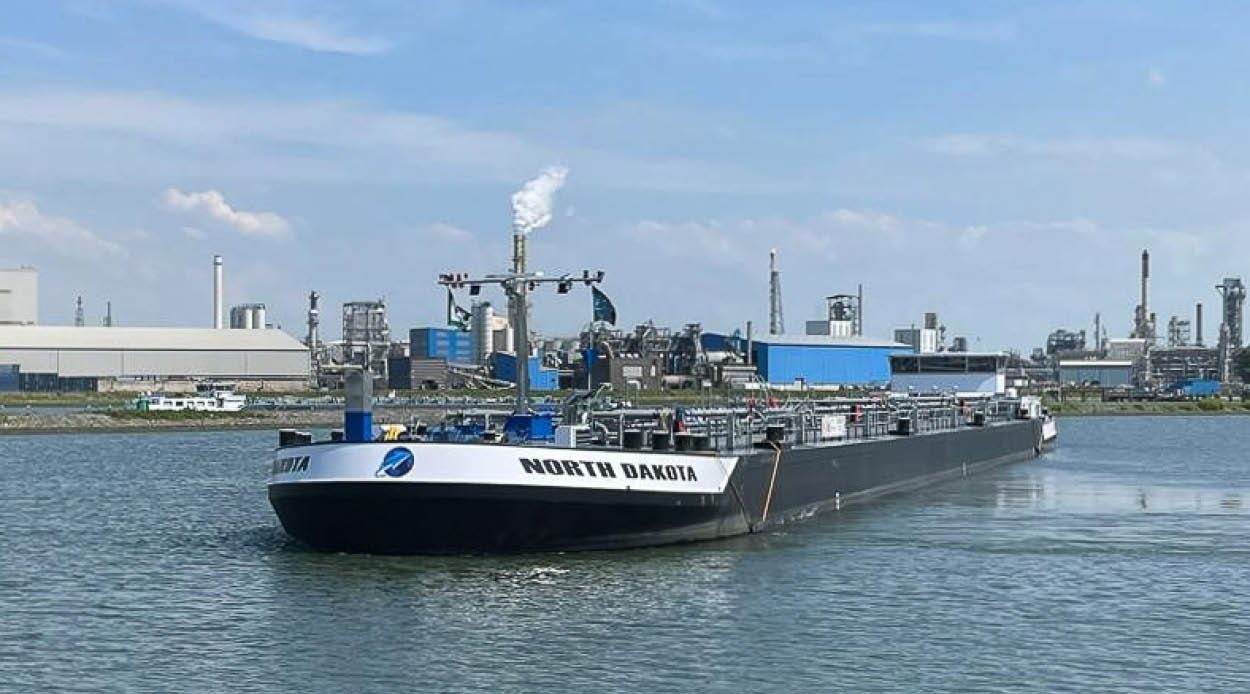 Technical specifications
| | |
| --- | --- |
| ENI nr. | 02338407 |
| Built | 2019 |
| Type | Tanker |
| Length | 110.00 |
| Width | 11.45 |
| Depth | 3.51 |
| Boiler | No |
| Tons | 3032 |
| Volume | 3.354 m3 |
| Volume 97 % | 3.253 m3 |
| Volume 95 % | 3.180 m3 |
| Engine | 2x Caterpillar |
| Power | 2x 680 hp |
| Coating | No |
| Number of tanks | 9 |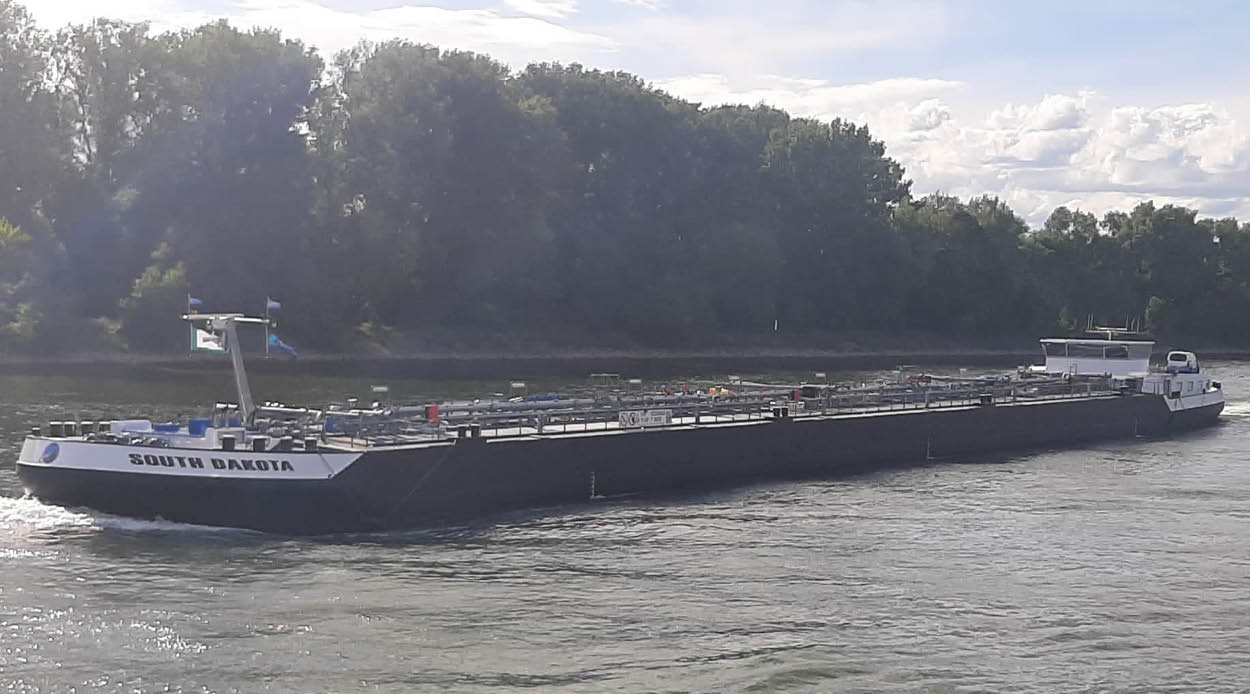 Technical specifications
| | |
| --- | --- |
| ENI nr. | 02338063 |
| Built | 2018 |
| Type | Tanker |
| Length | 110.00 |
| Width | 11.45 |
| Depth | 3.51 |
| Boiler | No |
| Tons | 3032 |
| Volume | 3.360 m3 |
| Volume 97 % | 3.259 m3 |
| Volume 95 % | 3.192 m3 |
| Engine | 2x Caterpillar |
| Power | 2x 680 hp |
| Coating | No |
| Number of tanks | 9 |
Technical specifications
| | |
| --- | --- |
| ENI nr. | 02338466 |
| Built | 2018 |
| Type | Tanker |
| Length | 110.00 |
| Width | 11.45 |
| Depth | 3.40 |
| Boiler | Yes |
| Tons |   |
| Volume | 3.552 m3 |
| Volume 97 % | 3.444 m3 |
| Volume 95 % | 3.373 m3 |
| Engine | 2x Caterpillar |
| Power | 2x 680 hp |
| Coating | Yes |
| Number of tanks | 10 |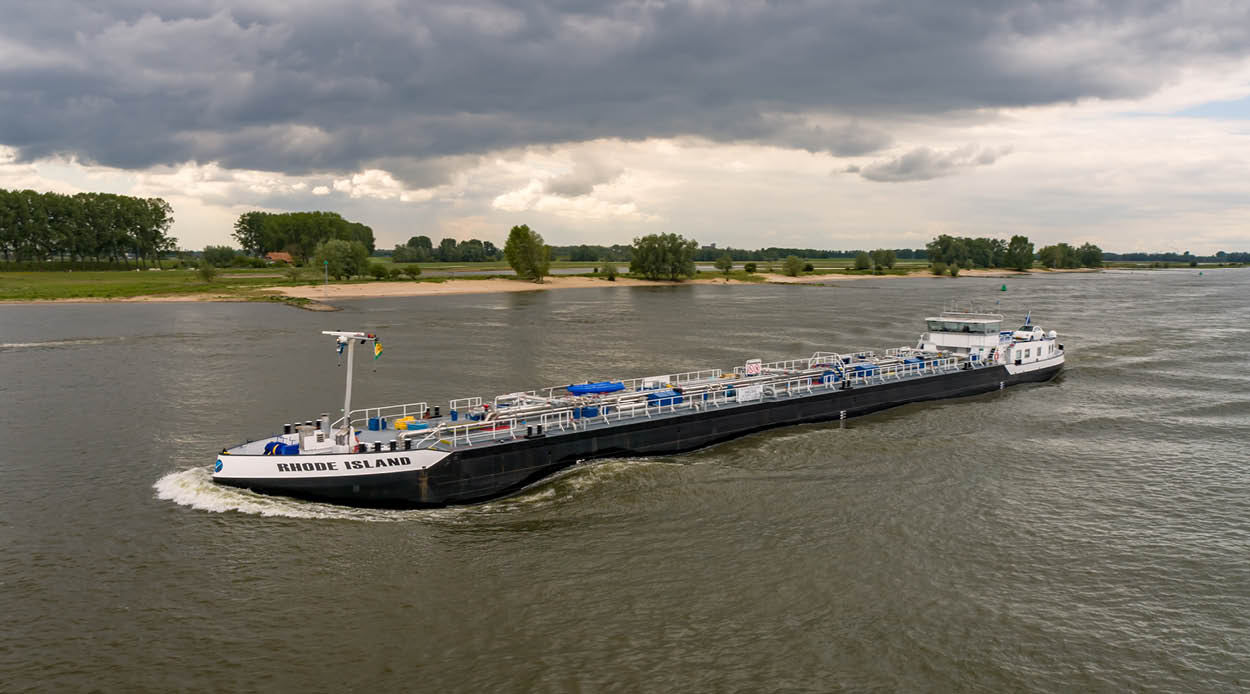 Technical specifications
| | |
| --- | --- |
| ENI nr. | 04813840 |
| Built | 2020 |
| Type | C.2.2. Incl. Butter wash installation |
| Length | 85.00 |
| Width | 9.50 |
| Depth | 3.02 |
| Boiler | Yes |
| Tons | 1.525 ton |
| Volume | 1.735 m3 |
| Volume 97 % | 1.673 m3 |
| Volume 95 % | 1.648 m3 |
| Engine | 1x Caterpillar C32 |
| Power | 1100 hp |
| Coating | No |
| Number of tanks | 5 |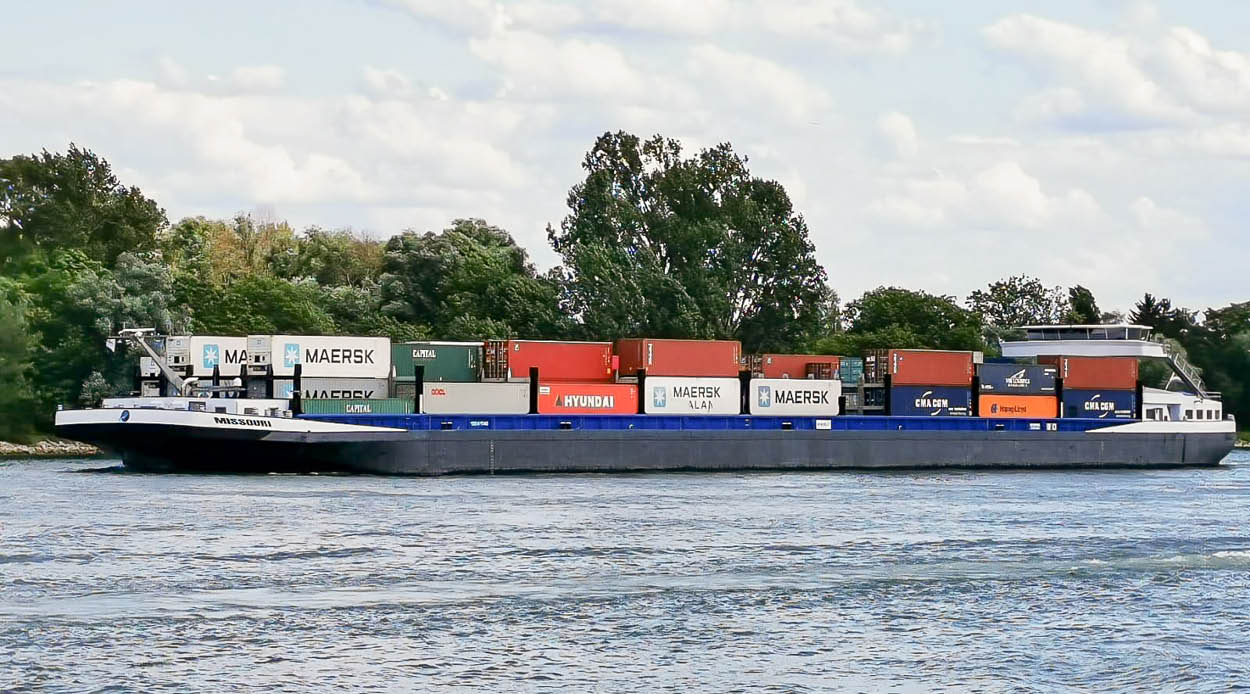 Technical specifications
| | |
| --- | --- |
| ENI no. | 02325828 |
| Built | 2003 |
| Length | 135.00 |
| Width | 17.40 |
| Depth | 3.60 |
| Tons | 5.471 ton |
| Number of TEU | 602 |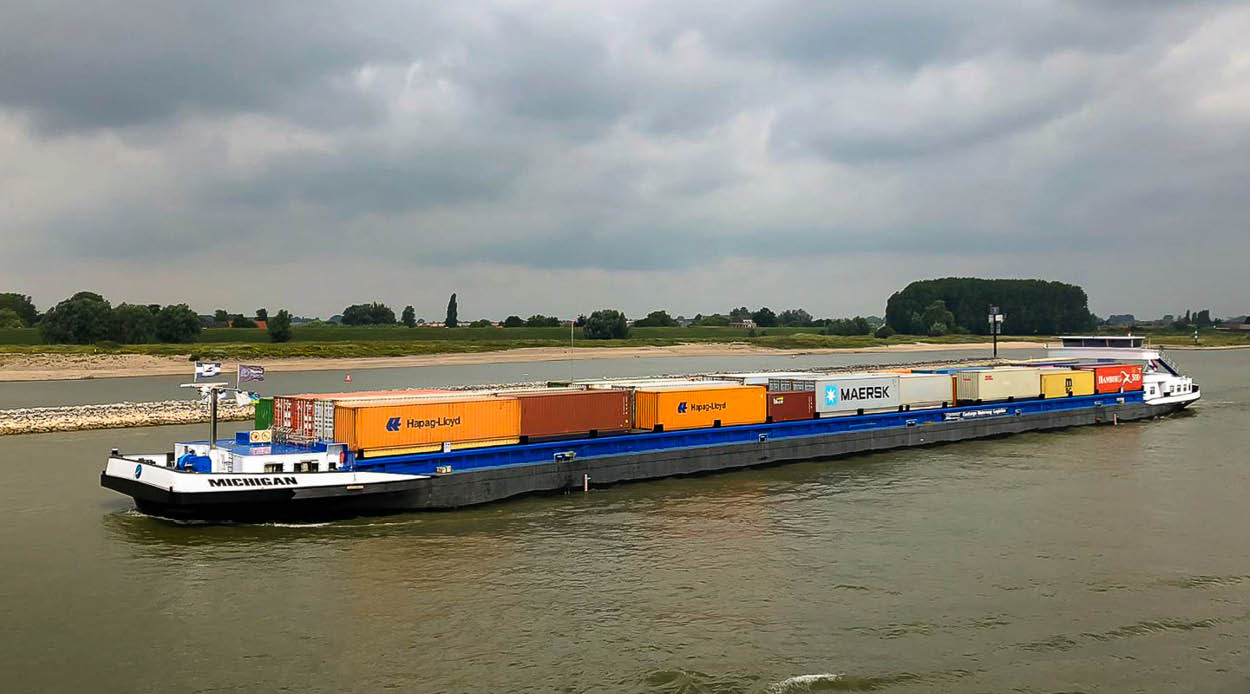 Technical specifications
| | |
| --- | --- |
| ENI no. | 02325825 |
| Built | 2003 |
| Length | 135.00 |
| Width | 15.00 |
| Depth | 3.60 |
| Tons | 4.846 tons |
| Number of TEU | 417 |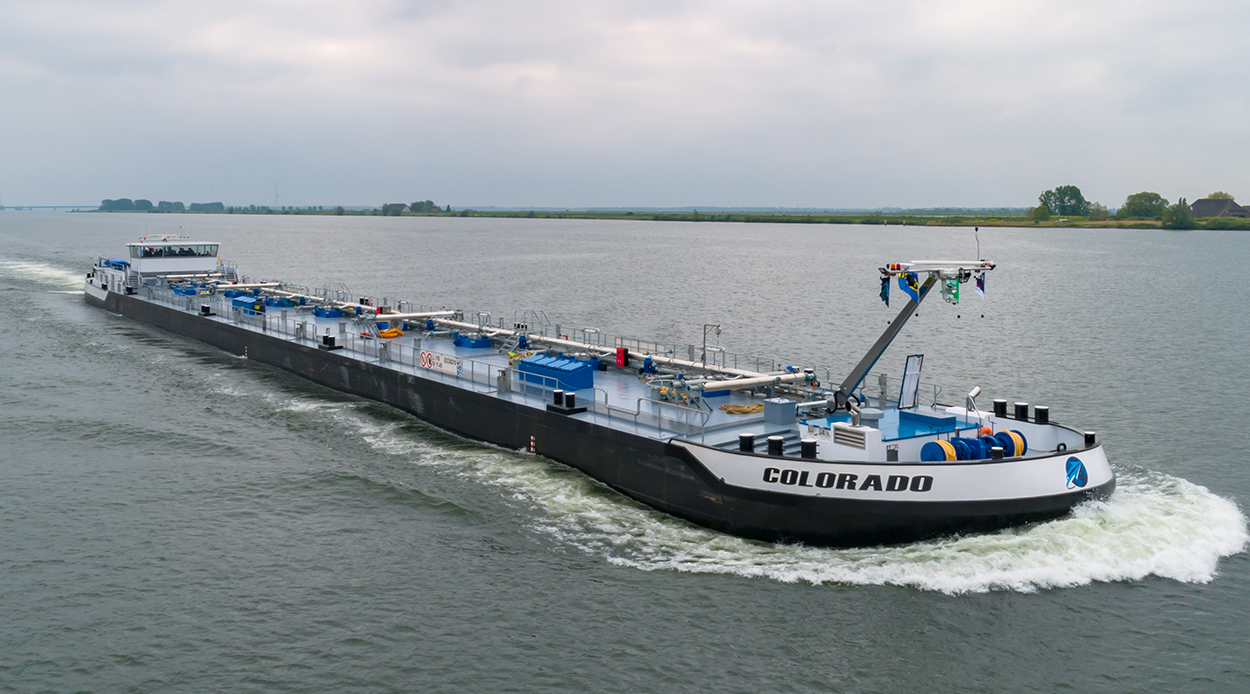 Technical specifications
| | |
| --- | --- |
| ENI no. | 02338210 |
| Built | 2019 |
| Type | C.2.2 50 kPa |
| Length | 110.00 |
| Width | 11.45 |
| Depth | 3.29 |
| Moulded depth | 4.52 |
| Tons | 2870 tons |
| Volume | 2977 m3 |
| Volume 97 % | 2747 m3 |
| Volume 95 % | 2690 m3 |
| Engine | 2x C18 |
| Power | 2x 680 pk |
| Coating | Yes |
| Number of tanks | 8 |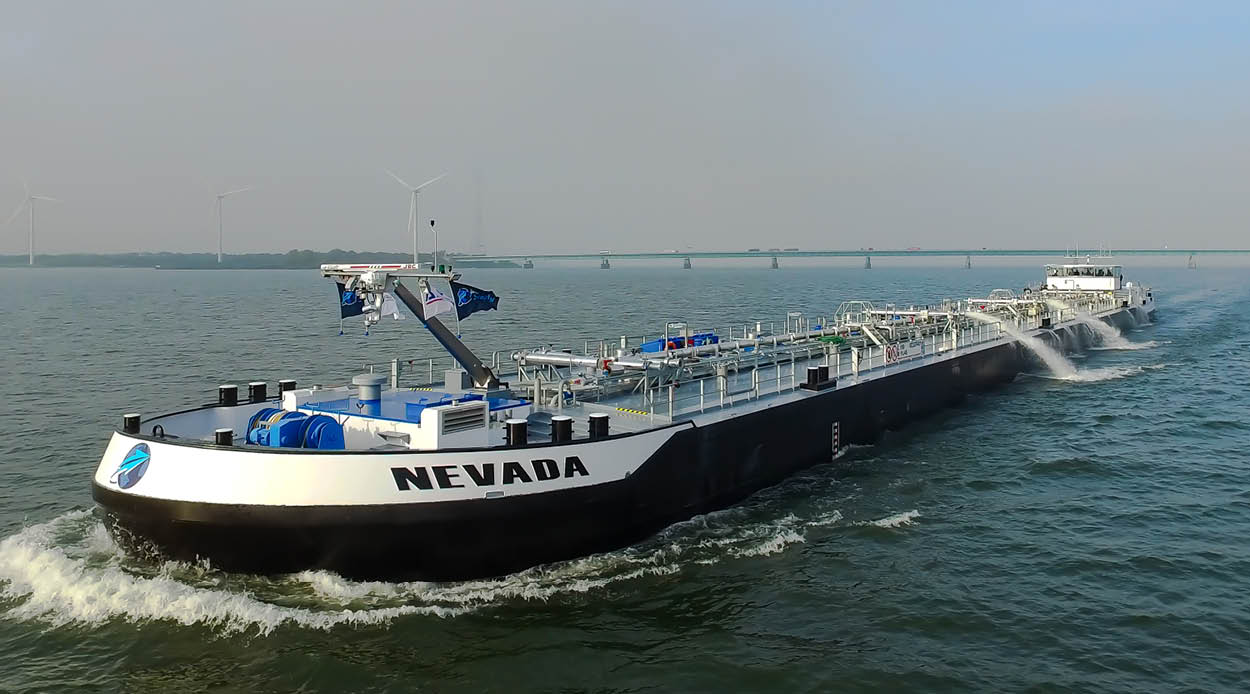 Technical specifications
| | |
| --- | --- |
| ENI no. | 02337401 |
| Built | 2017 |
| Type | C.2.2 50 kPa |
| Length | 110.00 |
| Width | 11.45 |
| Depth | 3.29 |
| Moulded depth | 4.52 |
| Tons | 2870 tons |
| Volume | 2977 m3 |
| Volume 97 % | 2747 m3 |
| Volume 95 % | 2690 m3 |
| Engine | 2x C18 |
| Power | 2x 680 pk |
| Coating | Yes |
| Number of tanks | 8 |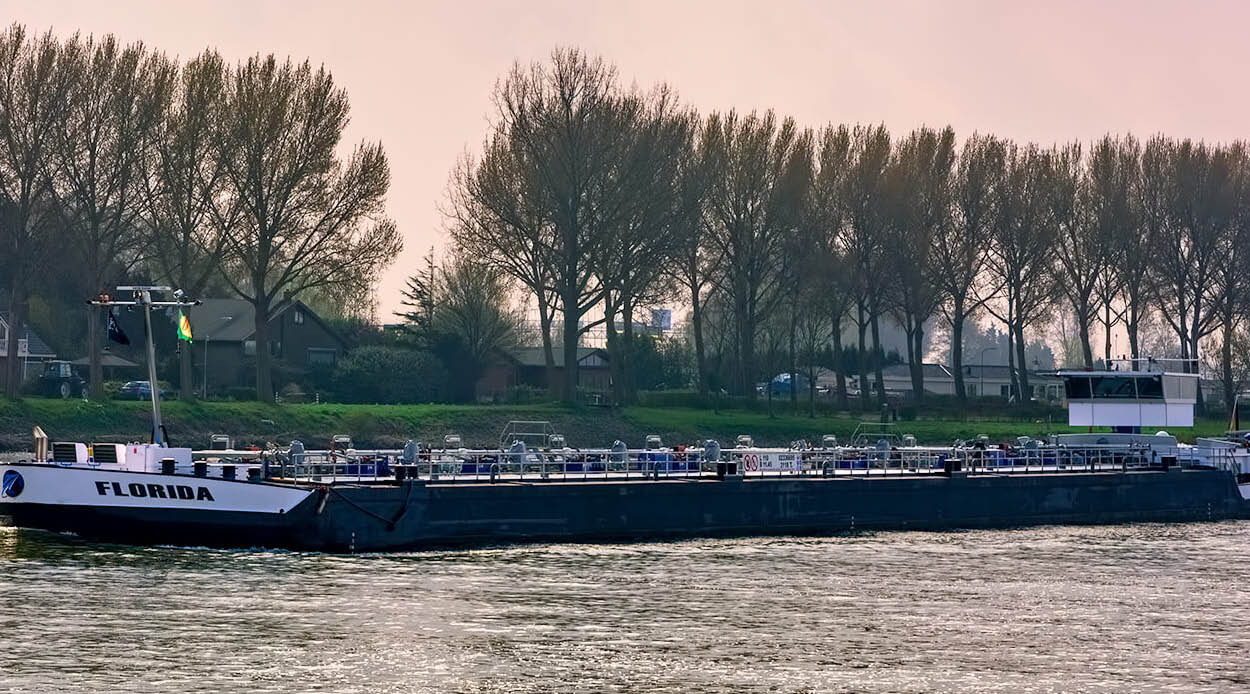 Technical specificaties
| | |
| --- | --- |
| ENI no. | 02336695 |
| Built | 2015 |
| Type | C.2.2. 50 kPa |
| Length | 110.00 |
| Witdh | 11.40 |
| Depth | 3.79 |
| Moulded depth | 5.45 |
| Tons | 3.118 tons |
| Volume | 3.764 m3 |
| Volume 97 % | 3.651 m3 |
| Volume 95 % | 3.575 m3 |
| Engine | 1x MAN |
| Power | 1000 hp |
| Coating | No |
| Number of tanks | 10 |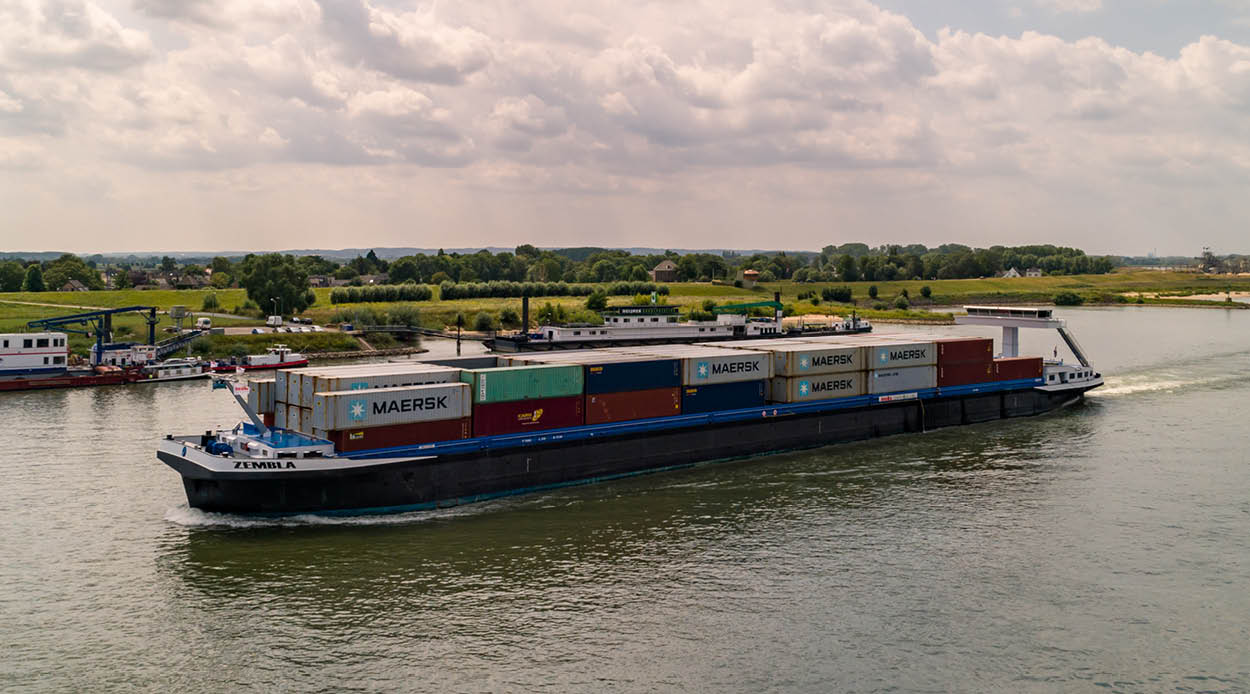 Technical specifications
| | |
| --- | --- |
| ENI no. | 02333626 |
| Built | 2015 |
| Length | 135.00 |
| Width | 17.10 |
| Depth | 4.27 |
| Tons | 7.084 tons |
| Number of TEU | 498 |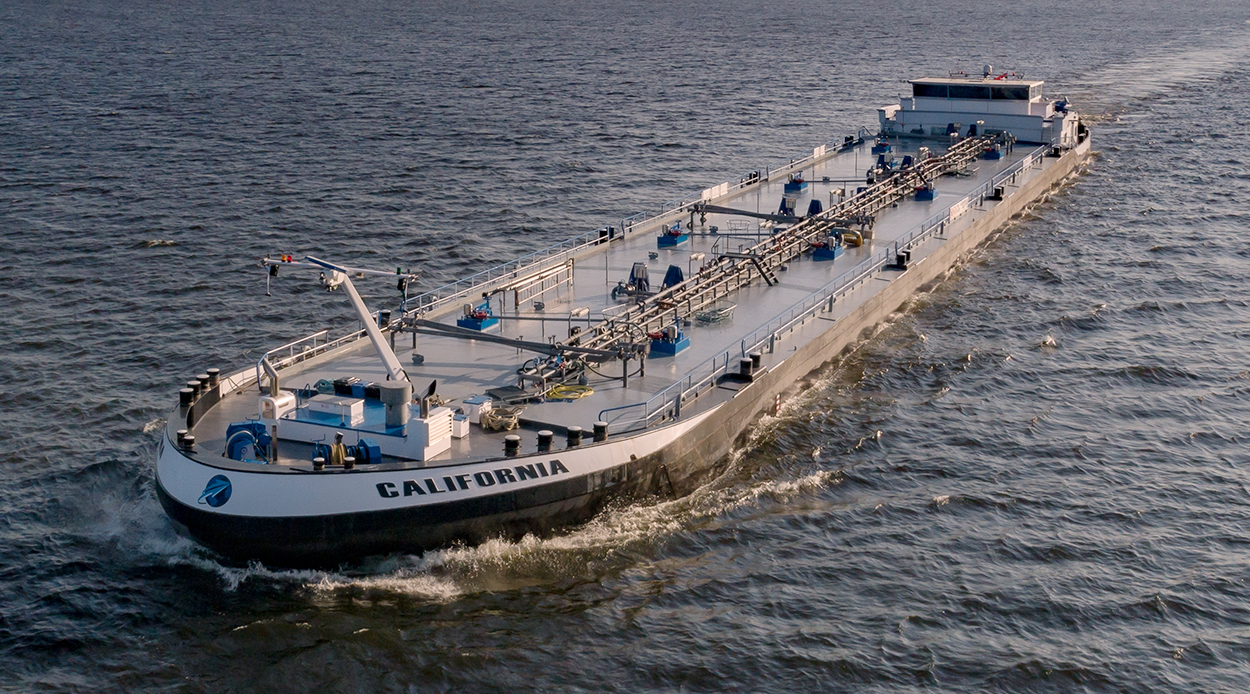 Technical specifications
ENI no.
02336102
Built
2015
Type
C.2.2. 50 kPa
Length
110.00
Width
16.20
Depth
5.14
Moulded depth
6.20
Tons
6.468 tons
Volume
6.317 m3
Volume 97 %
6.127 m3
Volume 95 %
6.001 m3
Engine
2x Volvo Penta
Power

2x 750 hp 

+ 2 x 500 hp electrically driven

Coating
No
Number of tanks
8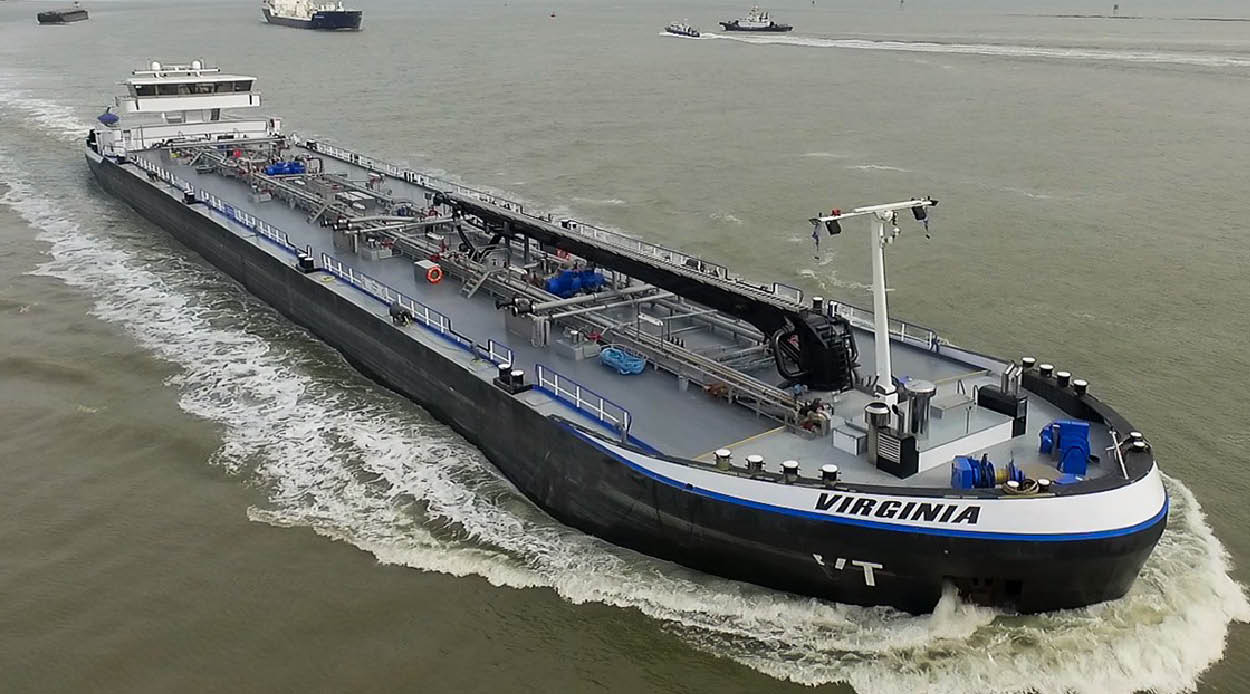 Technical specifications
| | |
| --- | --- |
| ENI no. | 02334383 |
| Built | 2011 |
| Type | C.2.2. 50 kPa |
| Length | 110.00 |
| Width | 16.20 |
| Depth | 5.13 |
| Moulded depth | 6.20 |
| Tons | 6.060 tons |
| Volume | 6.400 m3 |
| Volume 97 % | 6.112 m3 |
| Volume 95 % | 5.986  m3 |
| Engine | 2x Caterpillar |
| Power | 2x 1.521 hp |
| Coating | No |
| Number of tanks | 8 |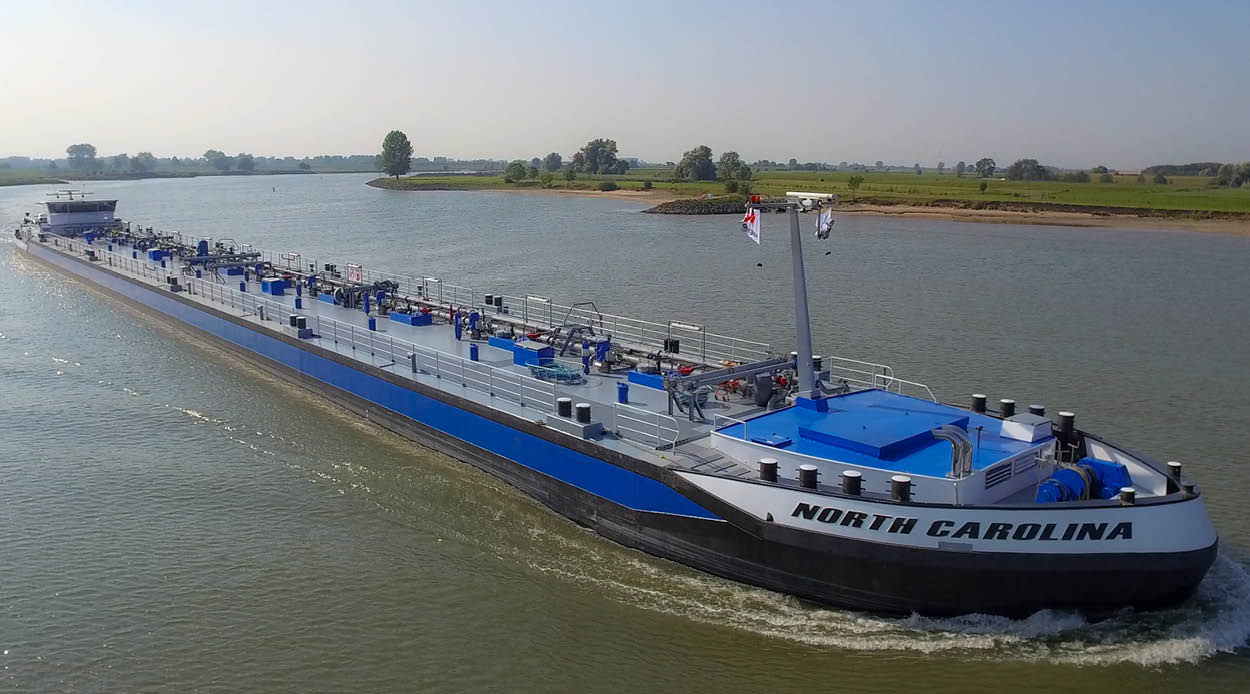 Technical specifications
| | |
| --- | --- |
| ENI no. | 02332196 |
| Built | 2009 |
| Type | C.2.2. 50 kPa |
| Length | 125.00 |
| Width | 11.45 |
| Depth | 3.60 |
| Moulded depth | 5,23  |
| Tons | 3.490 tons |
| Volume | 4.200 m3 |
| Volume 97 % | 4.037 m3 |
| Volume 95 % | 3.950 m3 |
| Engine | 2x Mitsubishi |
| Power | 2 x 1.200 hp |
| Coating | No |
| Number of tanks | 11 |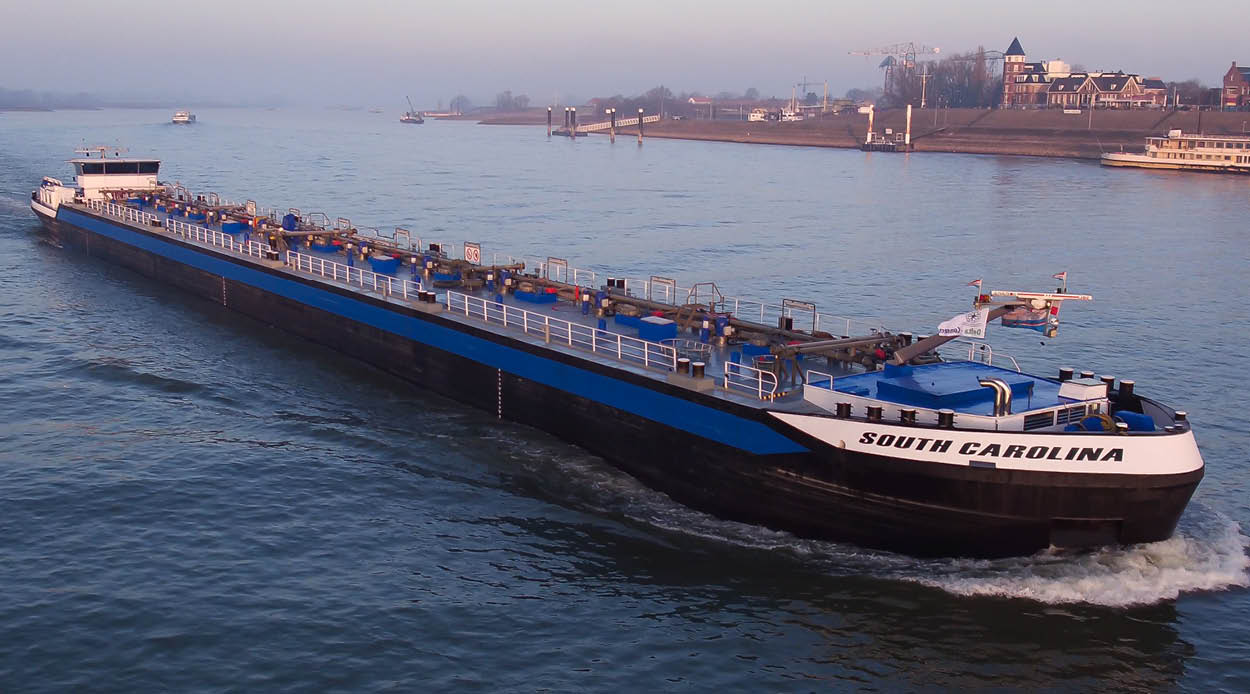 Technical specifications
| | |
| --- | --- |
| ENI no. | 02332197 |
| Built | 2009 |
| Type | C.2.2. 50 kPa |
| Length | 125.00 |
| Width | 11.45 |
| Depth | 3.60 |
| Moulded depth | 5,23  |
| Tons | 3.363 tons |
| Volume | 4.200 m3 |
| Volume 97 % | 4.031 m3 |
| Volume 95 % | 3.950 m3 |
| Engine | 2x Mitsubishi |
| Power | 2 x 1.200 hp |
| Coating | Yes, Zinc Coated |
| Number of tanks | 11 |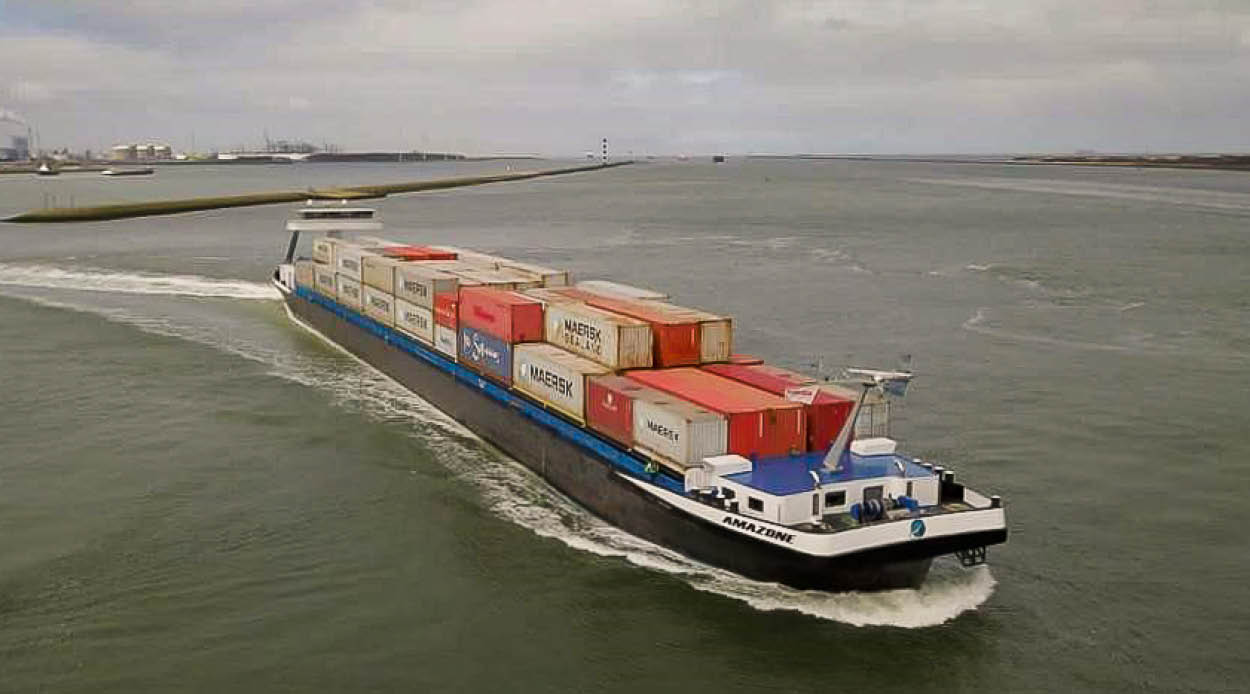 Technical specifications
| | |
| --- | --- |
| ENI no. | 02332193 |
| Built | 2009 |
| Length | 135.00 |
| Width | 15.00 |
| Depth | 4.00 |
| Tons | 5.694 ton |
| Number of TEU | 417 |
Motor ship Montana 

I + 

I

I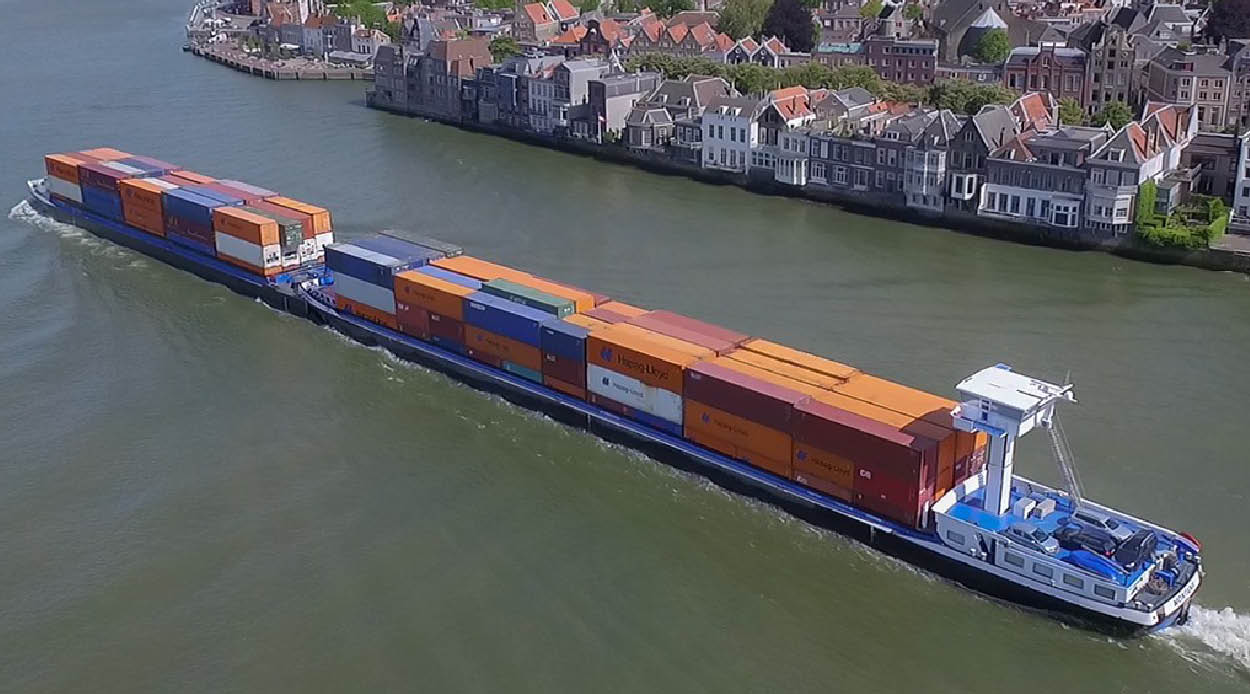 Technical specifications
| | |
| --- | --- |
| ENI no. | 02325248 |
| Built | 2001 |
| Length | 110.00 |
| Width | 11.45 |
| Depth | 3.70 |
| Tons | 2.663 tons |
| Number of TEU | 208 |
|   |   |
| Montana II |   |
| ENI no. | 02318763 |
| Built | 1992 |
| length | 85.00 |
| Width | 11.45 |
| Depth | 3.40 |
| Tons | 3.504 tons |
| Number of TEU | 160 |